The Rev. Dr. Vincent Kolb
A native of southern California, Vincent Kolb heard a call to ministry midway through pursuing a bachelor's degree in English at California State University Fullerton. Upon completion of that degree in 1982, and after a stint as a Youth Director at a Presbyterian Church, Vincent enrolled and graduated from San Francisco Theological Seminary in 1987. While at SFTS, Vincent worked with inner city youth in the Mission District of San Francisco. He served as the Co-Pastor of Bethel Presbyterian Church (Denver, CO) and El Buen Pastor Presbyterian Church (Brighton, CO) from 1985-1993. He served the first Presbyterian Church of Dumas TX, from 1993 to 2001, during which time he completed a Doctor of Ministry in Parish Revitalization from McCormick Theological Seminary in 1996. For the following thirteen years, Vincent was the Head of Staff at South Jacksonville Presbyterian Church in Florida. He became Pastor of Sixth Church in September 2014. He is the proud father of Erik, Joe and Vincent. And the even more proud grandfather of Emily, Eleanor, and Evelyn.
Jenny Newman, Director of Christian Education, is a graduate of West Liberty University and is a Certified Christian Educator in the Presbyterian Church (U.S.A.). In 2020, Jenny received a certificate in Youth and Theology from the Institute for Youth Ministry at Princeton Theological Seminary. She joined the Sixth Presbyterian Church staff in 2014 and has worked in children's and youth ministry for over 20 years, previously serving as the director of Christian Education at First Presbyterian Church in Washington, PA. Active in serving her community, Jenny is the co-founder of the non-profit organization the Washington County Gay/Straight Alliance and has served on the Avella Area School District Board of Directors. Jenny lives in the woods of Hopewell Township, Washington County, with her husband, Brant, and their dog and cats, and various woodland creatures.
Gail Luley, Music Director, wears three professional hats.  She is also Managing Director for Renaissance & Baroque and Managing Director for The Pittsburgh Camerata. These three hats allow her to participate in music all day long and into many evenings as well.  Gail has worked as a church musician for over 30 years, playing the organ and directing choirs. She also sings with The Pittsburgh Camerata and is a member of The American Guild of Organists. She holds a BA in Education, from Concordia Teacher's College (now Concordia University) in River Forest, Illinois and in Sacred Music from Valparaiso University in Valparaiso, Indiana. When the left and right sides of her brain are not fighting or confusing each other, she enjoys gardening, reading and watching TV. Gail is married to Paul Nicolaysen who sings bass in The Pittsburgh Camerata. They have homes in Pittsburgh and Morgantown, WV.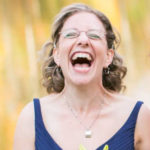 Amy Whipple, Office Manager, is a part-time office manager, part-time writer, and full-time awesome. You can find her behind the desk at Sixth, in publications such as Pittsburgh Magazine, and hanging out with Wee Dude. She's originally from Springfield, Virginia, and moved to Pittsburgh in 2007 to attend Pitt's MFA program. Amy stumbled upon Sixth as part of a Greater Gay Church Tour in 2008. It was the second stop, and—to the dismay of her fellow travelers—she knew she was home. Feel free to check out her writing at amywhipple.com or pay her a visit in the church office; she loves the company.
Harry Kirk, Building Manager
Myra Kazanjian, Parish Associate
John S. McCall, Pastor Emeritus